There is a widespread agreement by those who have looked at success that there is a lot we can learn from how other people achieved success in various fields. Clearly language learning has specific nuances and needs, but there are also many parallels we can find. In my recently released book, Language Learning Unlocked, I went into this in some detail. These similarities are only ignored by those who don't understand the importance of understanding how our learning is affected not just by how we learn but by our attitudes and beliefs, which much of the time we are not fully aware of. Here is a rework on a great article about success in the business field I recently came across, called the 5 Habits of Successful Entrepreneurs,  that looks at 5 factors, a few of which may well surprise you.

Erase learning-life boundaries
Whether it's the time we set aside each day to learn a language or pressure from other quarters to limit learning time to specific times, we're constantly confronted with the notion that there are specific learning times. The smartest language learners, however, understand that learning – life balance is a myth and strive towards not being restricted. Rather than embracing rigid boundaries, why don't you try to weave your learning into your activites each day? Reject the notion that learning should be limited to set times and filled with drudgery and start perceiving it as a form of play.
Practical take away: Create one activity that you can do whilst you are driving or walking down the street.
Chase the thrill of the new
Whether it's hot-air ballooning or launching a project that terrifies you, prioritising adventure can help your learning to accelerate. Often, the energy sparked by new experiences can create shifts in perspective and provide all-important inspiration when your energies are low. Staying open to new experiences can also foster a sense of humility by reminding you that there's always more to learn. This understanding can cultivate a sense of agility – an attribute that's a powerful asset for someone who wishes to improve their learning skills.
Practical take away: Decide to learn tackle something you haven't done before.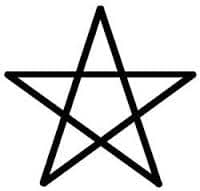 Steer clear of unproductive practices
Wonder why lengthy sessions in language learning make you feel drained? Unfortunately, many widely accepted language learning practices do nothing more than consume your valuable time and resources for little gain. Language learning is inventive by nature ( contrary to what you might have experienced) and this applies as much to your language learning practices as it does to the activities you get involved in. Whether it's virtual meetings with other speakers of that language or finding those kinds of activities that align to your learning style is a strong step towards language learning success.
Practical take away: Decide to stop doing a learning activity that you find boring or a turn off.
Reevaluate your relationship with language
Smart language learners don't view language as a reward for effort – they perceive it as an indicator of a healthy lifestyle and an important source of fulfillment.  Improved language skills also allows language learners to give back to the community and use their language for the greater good. A sense of confidence in your language skills which comes from that is a powerful stimulus that can spark further improvements and see your language skills grow.
Practical take away: Think of (and carry out!) one positive use to which you can put the language you are learning.
Compete against yourself
Although great language learners are mindful of the progress of others, they are mainly competing against themselves. This quality spans everything from goal setting to the kinds of practices they employ – the most effective language learners know that passion, commitment and motivation are attributes that stem from within.
Practical take away: Set yourself to improve or master one ( make it small) aspect to the language you are learning. Make it clear and unambiguous.
Making small changes to your behaviour can take your language learning from good to great. It is sometimes these little things that can transform your results. Try doing away with the habits that don't serve you and opt for those that you find engaging and fulfilling and which ultimately will lead you towards language proficiency.